Thank you to all of our partners who support our region's professional learning and recognition programs for over 1100 ACSA members in our region. Our members are superintendents, principals, and other school and district office administrators in Alameda and Contra Costa counties.
For more information about sponsorships: Region 6 Partner:Sponsor Levels 2023
Some of our partners supporting Region 6 at the 2023 Administrator of the Year Awards Dinner reception on April 27, 2023:
---
Diamond Partners
For over a decade, Right At School has provided safe, engaging, and meaningful extended day programming, enriching the lives of students, giving parents peace of mind, and enabling schools to focus on their academic mission. Their vision is to bring exceptional, affordable programs to as many students, families and schools as possible to help districts foster academic growth and social-emotional well being, close achievement gaps, and expand access to enriching beyond the bell learning opportunities.
Learn more at their website https://www.rightatschool.com/ELOP
Platinum Partners
---

The Contra Costa County Office of Education (CCCOE) is proud to partner once again with ACSA Region 6 in this long-standing professional development opportunity for our amazing administrators! CCCOE is an essential part of Contra Costa's outstanding public school system. Together with our 18 school districts and numerous community partners, we prepare students in Contra Costa County to LEARN, LEAD, and ACHIEVE! Learn more at www.cocoschools.org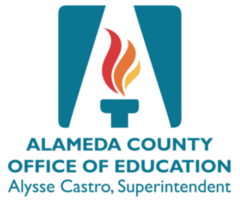 The Alameda County Office of Education (ACOE) is proud to partner with ACSA Region 6 for this wonderful professional development opportunity.  ACOE's mission is to provide, promote, and support leadership and service to ensure the success of every child, in every school, every day. Together with our 18 school districts, our work serves as a model of social justice in action to erase the predetermination of failure for children from communities of violence and poverty. Visit us at: www.acoe.org
---
---
Gold Partners

Serving children in California school districts and other educational settings since 1989, Speech Pathology Group's team is comprised of specialized speech-language pathologists, behaviorists, OTs and PTs, and psychologists. Our goal of improving the educational and social performance of communicatively impaired and behaviorally challenged students, through the provision of quality diagnostic and evidence-based intervention services, has resulted in the excellent reputation and wide-spread recognition we enjoy today. SPG believes that effective communication and collaboration are the keys to a successful working relationship. Directors of Special Education, from partnering school districts, have acknowledged that the easy accessibility to SPG's directors and clinical managers "makes all the difference in the world!" SPG takes great pride in the longstanding partnerships we have developed with educational facilities throughout the state. Learn more at www.spgcommunity.com.

Capturing Kids' Hearts is the premier source of professional development for educators nationwide. Through in-person and virtual training, expert coaching, an SEL curriculum for students, and personalized support, Capturing Kids' Hearts equips professionals in K-12 education to implement transformational processes focused on social-emotional wellbeing, relationship-driven campus culture, and student connectedness. Visit us at www.capturingkidshearts.org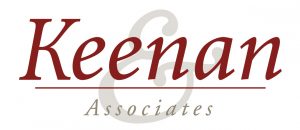 Elevo's mission is to transform the well-being of students, so they look forward to coming to school. We provide a range of in school and out of school programs and services built on a foundation of well-being and skill building, and designed to support the physical, mental, and academic health of allstudents. At Elevo, we believe every child deserves a team. Elevo serves districts large and small in rural, urban, and coastal communities, and every aspect of our programs are designed to support the diversity of backgrounds, abilities, skills, and challenges students bring with them to school each day.
For over 17 years, we have partnered with districts across California to meet their unique programming and staffing needs. We engage students, excite parents, and support educators in more than 75 districts, and we impact more than 350,000 students per year through our programs. We are proud to collaborate with schools, families, and communities to lift our students up, prepare them for success, and cheer them on together.

---
Silver Partners

At McGraw Hill, we appreciate that everyone brings something different to the table and that no two students, classrooms, or schools are the same. That's why we've engineered personalized learning solutions that cater to a wide range of learning styles, interests, and abilities. Every day, our expert authors work to develop flexible resources that embrace your students' differences, helping them flourish into the people they aspire to be. Through our commitment to equity, accessibility and inclusion, we foster a culture of belonging that respects and reflects the diversity of the people and communities we serve. For over 130 years, we have never stopped innovating to meet the ever-changing needs of educators and learners – and will continue to support and celebrate your efforts every step of the way. Learn more at www.mheducation.com/prek-12/california. In Contra Costa County, contact Christy Freese at 707-772-7024, . In Alameda County, contact Gary Costley at 916-204-0645, .

The belief that learning should be joyful for both students and teachers has driven LEGO® Education to lead the way in innovative, hands-on learning for more than 40 years. Our range of solutions are designed not only to meet academic standards, but also inspire all students to see themselves as the change makers of tomorrow.
From our website – https://education.lego.com/

---

Boardworks provides a turn-key library of highly interactive and supplemental K-12 resources to enhance teaching and learning. We aim to empower every teacher to engage students and improve outcomes across all educational environments with these standard-mapped resources. Boardworks supports all teachers (regardless of grade, subject area, years of experience, or area of focus) in improving the quality of their instruction, stopping them from searching for and creating their own lessons giving them more time to build relationships with students.
Link to website: Boardworks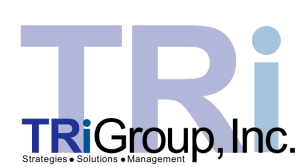 Established in 1987, TRiGroup has been providing its services to public and private organizations. We have been Success Partners with business entities, educational institutions, government agencies, individuals, and non-profit organizations. In addition to our valued clients in the United States, TRiGroup has and continues to provide its services overseas to clients in the Philippines, Hong Kong, and the United Kingdom, to name a few.

Approaching almost 40 years in business now, TRiGroup continues to help its clients reach and achieve higher levels of performance and achievement.  We provide the knowledge base and resources to make things happen! Providing tested and proven strategies and creating the right environment for change is TRiGroup's strength. We unlock hidden values and take them to the surface for all our clients!

As education leaders, you know the value of community input—and ThoughtExchange gets you from insights to action faster. The ThoughtExchange platform makes it possible to engage more people in an inclusive, anti-biased environment and drastically cut back on the time and resources leaders spend on town halls and meetings, in order to reach your district's goals more efficiently and effectively.
ThoughtExchange lets you get input from hundreds or thousands of people to help you:
3. Make budget decisions the community supports
With so much riding on community support for district projects and funding, ThoughtExchange has created the technology to enable education leaders to get more participation and more nuanced data in order to make the best and most supported decisions.
Curriculum Associates is a rapidly growing education company committed to making classrooms better places for teachers and students. We believe that all children have the chance to succeed, and our research-based, award-winning products, including i-Ready®, Ready®, BRIGANCE® and other programs provide teachers and administrators with flexible resources that deliver meaningful assessments and data-driven, differentiated instruction for children. Learn more at www.curriculumassociates.com.

Formerly AIG Life & Retirement, Corebridge Financial is one of the largest and most established providers of retirement solutions and insurance products in the United States, with a long and proven track record of serving our clients.  At Corebridge, we're passionate about giving people the power to help them reach their financial goals.
We deliver an expansive portfolio of products to serve your unique needs.  And we proudly partner with financial professionals and institutions to make it possible for more people to take action in their financial lives for today and tomorrow.
At Corebridge, we believe no one achieves a financially secure future by accident – great things happen when people take action.
Corebridge Financial is a paid sponsor of Association of California School Administrators and any display or description of Corebridge Financial is not an endorsement by Association of California School Administrators of Corebridge Financial products or services.
Link to website www.corebridgefinancial.com

Founded  in 2004 California Consulting, Inc. is the state's largest grant writing company.  Our grant writers have written more than 1100 competitive federal, state, private and corporate foundation applications that have been awarded to our clients. Our clients include many school districts across California.  www.californiaconsulting.org
Video about California Consulting https://youtu.be/qwBGaWgLUjo

K12 Insight's platform, Let's Talk, helps districts deliver remarkable customer experiences.
Let's Talk streamlines inbound communications — helping you listen to community feedback and respond quickly to incoming dialogues, and providing deep insights and data into the perceptions and experiences of your community.
You can use Let's Talk to improve engagement, retain teachers and staff, reverse declining enrollment and prevent crises.
Let's Talk gives students, families, teachers and staff a safe, reliable way to report incidents and concerns, and share feedback regarding safety, equity and social-emotional issues.
Bronze Partners

Teacher's Pension provides comprehensive retirement education and management services and analyzes the voluntary benefits environment to consolidate all services in the best interests of the employees and district. Teacher's Pension is a strategic partner of Capitol Advisors addressing retirement and benefits issues.  Learn more at  tpensions.com.

For over 30 years, California Casualty's Auto and Home Insurance Program has been an endorsed ACSA Member Benefit. California Casualty offers a complete line of auto and home insurance products tailored to fit ACSA member needs. ACSA members receive special negotiated group rates with extra benefits, such as, waving your comprehensive deductible for vandalism to your vehicle while parked at school. Computer coverage is also extended from your home insurance policy up to $3000 at home or school. California Casualty provides a Review Panel Process for ACSA to ensure member satisfaction. ID Defense is also free for all ACSA policy holders. You may visit California Casualty Auto and Home Insurance at http://www.readyforquote.com/angie for additional information.
In-Kind Donors

Visit us at  https://lifetouch.com
Visit us at https://www.shoobphoto.com/c/
---