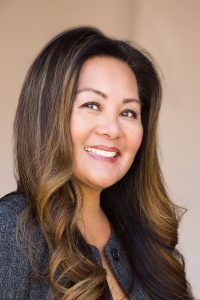 Dear Region 6 Leaders,
Happy New School Year!  As I write this, I am still on a high from our amazing leadership retreat this weekend. Thanks to our Charter Presidents, Council representatives, Consultants, and Executive Committee members for attending. I've always loved how we begin with some community building on Friday night. There's nothing like a little ax throwing at the end of a long week! Our discussions on Saturday were FIRE!! Many attendees used the word "energized " to describe their closing thoughts. I appreciate each and everyone that was able to join us and I look forward to building on the momentum we created.
On Saturday, we discussed ACSA's Mission:
" The Association of California School Administrators is the driving force for an equitable, world-class education system, and the development and support of inspired educational leaders who meet the diverse needs of all California students."
Folks made connections to the aspect that we aren't there yet, at least for many students, especially our students of color. What does this mean for us?
Every year, the President gets to choose their theme or slogan, if you will. After much contemplation, I chose "Leading for Justice, a Work of 'Heart.'"
So why "Leading for Justice"? These last few years have been challenging in so many ways. As school leaders, we were charged with responsibilities that were never before within the context of our roles or even "duties as assigned." In this pandemic, we know that the conditions exacerbated the inequities that exist in our school system and society in general. COVID 19 shined the light on those inequities and systemic racism. Many call it a "dual pandemic, " one of which we have been in for hundreds of years. Region 6 has always been at the forefront of Equity discussions. We've supported our leaders with various professional development sessions through the years. As President,  I want to challenge us to push our consciousness and actions toward dismantling systemic racism, truly being antiracist educational leaders, and creating a more just and liberated society.
As we do this work of dismantling a system that we work in, a system so entrenched in beliefs and practices, where do we get the courage and the strength? Paolo Freire wrote,
" Because love is an act of courage, not of fear, love is a commitment to others. No matter where the oppressed are found, the act of love is commitment to their cause–the cause of liberation."
Our strength and courage, our "why" must come from love. Leading for justice is a work of "heart." That "heart" requires that we care for ourselves and our well-being before we can attend to others. If not, we cannot be the best leaders we want to be.
So I call on everyone in Region 6 to commit to the cause. As we lead for justice, know that we will also attend to our "heart," our health, and well-being, and we will all do this together. Changing patterns and practices rooted in beliefs will take all of us, all of the love we can build.  I hope that we can be that movement, not just toward ACSA's Mission but for Education and our future.
Tracie Noriega
ACSA Region 6 President
Assistant Superintendent, San Lorenzo USD
Region 6 Past Presidents
2021-22 Mark Neal
2020-21 Jacob Berg
2019-20 Pam VandeKamp
2018-19 Sonja Neely-Johnson
2017-18 Essence Phillips
2016-17 Steve Collins
2015-16 Janet Haun
2014-15 Rob Stockberger
2013-14 Linda Hutcherson
2012-13 Steven France
2011-12 Karen Sakata
2010-11 Teresa Kapellas
2009-10 Rose Lock
2008-09 Kale Alderson
2007-08 Marie McClaskey
2006-07 Belen Magers
2005-06 Jim Negri
2004-05 Evie Groch
2003-04 Joe Ovick
2002-03 Cyril Bonanno
2001-02 Peggy Green
2000-01 Cynthia Galbo