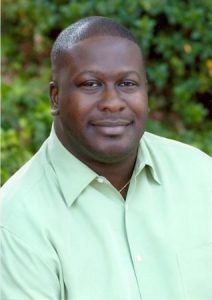 "Be the Leader… Show others the path to success"
Greetings Everyone,
I would like to welcome you to the new school year. It is my honor to be the ACSA Region 6 President for the 2021-22 school year. Hopefully, by the fall, we'll be back to some level of normalcy, which will allow me the opportunity to meet you in person to hear about how ACSA can support you and your school community this year.
I think we've said everything we can about how difficult this past year was but now we must look forward and do everything we can to find success for our students, our staff, and ourselves. The message for school leaders this year is "Be the Leader… Show others the path to success". I'll touch on the multiple meanings within this message throughout the year. As you enjoy your summer and prepare for the new school year, we need to recognize the work this year will be tough and doesn't have to be done alone. It will be important for us to find those individuals in our organization whom we can rely on and show the path to success.
Please know that ACSA Region 6 is here to help you in supporting your communities and strengthening your leadership through professional development and collaboration with fellow school administrators in the East Bay Area today and throughout the year. I look forward to working with you in 2021-22.
Mark E. Neal
ACSA Region 6 President
Principal, Dublin USD
Region 6 Past Presidents
2020-21 Jacob Berg
2019-20 Pam VandeKamp
2018-19 Sonja Neely-Johnson
2017-18 Essence Phillips
2016-17 Steve Collins
2015-16 Janet Haun
2014-15 Rob Stockberger
2013-14 Linda Hutcherson
2012-13 Steven France
2011-12 Karen Sakata
2010-11 Teresa Kapellas
2009-10 Rose Lock
2008-09 Kale Alderson
2007-08 Marie McClaskey
2006-07 Belen Magers
2005-06 Jim Negri
2004-05 Evie Groch
2003-04 Joe Ovick
2002-03 Cyril Bonanno
2001-02 Peggy Green
2000-01 Cynthia Galbo