Standard Middle School, located in Bakersfield, has been designated a National Forum Schools to Watch site in California. In June, the school would have been acknowledged in Washington, D.C. as a National School to Watch, but because of the pandemic, all 2020 and 2021 honorees will be recognized in June 2022.
"We are honored and excited to receive this designation during the challenges of the pandemic," said Principal Susan Denton. "Our staff is committed to providing excellent learning opportunities and to removing barriers to learning for our students. We are proud of the work we have done to expand academics and enrichments as well as social emotional supports for students. Whether in person or virtually, we strive to provide an excellent, well-rounded education as we value the whole student and strongly believe in relationships. We live and breathe our district motto, 'We Care!'"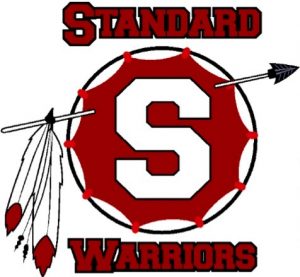 Over the past three years, Principal Denton has worked with a strong teacher team who collaboratively embraced excellence and academic rigor in all areas, to create a school rich in opportunities for students, and develop a strong Multiple Tiered Support System. Standard Middle School emerged not only as a consistent leader in student programs, but also a leader in social emotional support and developmental responsiveness for adolescent learners. Scott Steele stated that Standard Middle School is "clearly a School to Watch." Standard Middle School is the ONLY NEW designation in the state for this year.
"I would like to congratulate Standard Middle School for their recognition as a State and National School to Watch. The Schools to Watch Program recognizes middle schools throughout the nation for their efforts in providing continuous improvement in the following areas: Academic Excellence, Social Equity, Organizational Structures and Processes, and Developmental Responsiveness. Standard Middle School has displayed their commitment to these areas through a rigorous process including a staff survey, a written application and a site visitation. A unique aspect of this recognition program is the opportunity for schools to re-designate as a Schools to Watch every three years following this original designation. Standard Middle School will be honored at the California League of Schools Embracing Equity and Excellence Virtual Conference on Wednesday, April 21 and will also be honored at the National Forum Schools to Watch Virtual Conference in June. All schools honored this year will also be invited to both the state and national in-person conferences next year. Standard Middle School is also to be commended for being the only new school to be designated in this school year. Once again, congratulations to Standard Middle School and the Standard Elementary School District," said Scott Steele, Director, California School to Watch Program.
Standard Middle School serves 995 students in grades six through eight in the Standard School District in Bakersfield. California's Schools to Watch program uses a competitive and rigorous review process to identify high-impact middle schools so all middle schools may have models of real-world success. Standard Middle School is one of just 137 schools identified statewide and one of 673 schools nationwide since 2003.