Awards Program
One of ACSA's priorities is to ensure that school leaders are recognized for their excellence. Through our annual awards program we honor administrators and community members for their achievements and their dedication to public education.
Each year, the association honors a number of individuals through the Administrator of the Year awards in 21 job-alike categories, as well as through five special awards. More about the program can be found at the State Awards Program homepage.  Region awards are announced in January, and recipients are honored at the May Awards Presentation. Statewide recipients are announced at the end of March and honored at the Leadership Summit in November.
The 2023 ACSA Award Program is now open for nominations. Watch a short demo of the online platform to find out how you can nominate your colleagues, or read frequently asked questions.
Access award nomination forms here.
The deadline for award nominations to be submitted to your region leadership is Dec. 9, 2022.
Questions? Contact Rodney Brumit by email at or by phone at 559-805-9694.
Every Student Succeeding
ACSA's Every Student Succeeding (ESS) program honors students who exceed our expectations and the educators who support them along the way. We are proud to highlight these young men and women who have overcome great obstacles to succeed. They face life's challenges head on. Their stories are remarkable and their futures are bright.
Every Student Succeeding continues as a paper nomination submission which can be accessed on the State Awards Program homepage. Submit ESS nominations to your charter president by January 20, 2023,
or contact your charter president with any questions about submitting student nominees for ESS. Charter Presidents will submit their charter's nomination to the region by February 3, 2023.
The current year ESS recipients will be recognized at the state Leadership Summit, November 2022 in San Diego.
For more information on the ESS program, including the nomination form, visit the state Awards Program website at www.acsa.org/AboutUs/Awards-Program.
2023 Every Student Succeeding Award Nomination Form
Past Award Winners
Superintendent

2022 – Douglas Cardoza
2021 – None
2020 – Dr. Kevin Silberberg
2019 – Dr. Blanca Cavazos
2018 – Yolanda Valdez
2017 – Thomas Addington
2016 – Tim Hire
2015 – John Snavely
2014 – Terri Rufert
2013 – Kevin Silverberg
2012 – Carolyn Kehrli
Secondary Principal
2022 – None
2021 – None
2020 – Michele Borges
2019 – Roberto Vaca
2018 – None
2017 – Angela Sanchez
2016 – Michael Vogenthaler
2015 – Michael Waters
2014 – Fernie Marroquin
2013 – Frank Silveira
2012 – Yolanda Valdez
Middle Grades Principal
2022 – None
2021 – Megan Marquez
2020 – Rosa Guerrero
2019 – None
2018 – Dr. Bonny Porter
2017 – Kirsti Smith
2016 – Angel Valdez
2015 – Tracey Jenkins
2014 – Terri Martindale
2013 – Susan Richardson
2012 – Fred Molina
Elementary Principal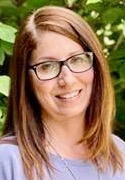 2022 – Natali Garza
2021 – None
2020 – Sharon Cronk
2019 – Loretta Black
2018 – Nancy Davis
2017 – Melissa Christman
2016 – Lisa Decker
2015 – John Raven
2014 – Danyel Kelly
2013 – Ruscel Reader
2012 – Steve Duke
Central Office (District/County)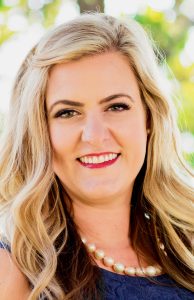 2022 – Lauren Mawson
2021 – Mark Luque
2020 – Gerrie Kincaid*
2019 – Dr. Bonny Porter
2018 – Gabriela Guzman
2017 – Tony Velasquez
2016 – Lisa Castillo
2015 – Pamela Jones
2014 – Marie Pinto
2013 – Thomas Addington
2012 – Kelley Petty
Secondary Co-Administrator
2022 – None
2021 – Leandra Garcia
2020 – Michel Lambert
2019 – Lance Dowd
2018 – John Cosner
2017 – Carli Hawkins
2016 – Joy Naylor
2015 – Jamie Rogers
2014 – Kevin Covert
2013 – Jeff Kasinger
2012 – Chad Houck
Elementary Co-Administrator
2022 – None
2021 – Whitney Nelson
2020 – None
2019 – Sunsie Tamacder
2018 – Miriam Hogg
2017 – Dr. Rebecca Rocha
2016 – None
2015 – Courtney Kirchman
2014 – Mark Thompson
2013 – Melinda Gosvener
2012 – Rick Mitchell
Classified Leader
2022 – None
2021 – None
2020 – Vanessa Alvarado
2019 – Lori Blodorn
2018 – Conan Palmer
2017 – Rebecca Peterson
2016 – None
2015 – Jeanette McDonald
2014 – Rob Herman
2013 – John Rodriguez
2012 – Robert Groeber
Confidential Employee
2022 – None
2021 – None
2020 – None
2019 – None
2018 – Marlene Moreno*
2017 – Micaela Macareno
2016 – Traci Fullerton*
2015 – Kathleen Green-Martins*
2014 – Bernadine Landeros
2013 – Marlene Moreno
2012 – Shirley Wasnick
Personnel/Human Resources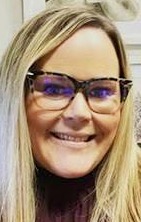 2022 – Cristin Corliss
2021 – None
2020 – Treasure Weisenberger
2019 – Dedi Somavia
2018 – Cheri Barnes
2017 – Bradley Maberry
2016 – None
2015 – Darryl Johnson
2014 – Craig Drennan
2013 – Philip Pierschbacher
2012 – Bill Jones
Adult Education
2022 – None
2021 – None
2020 – None
2019 – Steve Bsharah
2018 – JoAnne McClelland
2017 – Tony Casares
2016 – None
2015 – John Werner*
2014 – None
2013 – None
2012 – Melissa Calvero
Career Technical Education
2022 – None
2021 – None
2020 – None
2019 – None
2018 – Joy Soares
2017 – William Davis
2016 – Bill Edminster*
2015 – Marie Pinto
2014 – Glenda Woolley
2013 – None
2012 – Randy Wallace
Special Education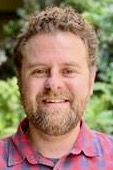 2022 – Ben Dhillon
2021 – Michelle Zavaleta
2020 – None
2019 – None
2018 – Janet Clark
2017 – Julianna Gaines
2016 – Joyce Nunes
2015 – Kris Kennedy Wilson
2014 – Jill Santivanez
2013 – Jennifer Reimer
2012 – Lu Fleming
Superintendent – Principal
2022 – None
2021 – Charlotte Hines
2020 – None
2019 – Dr. Julie Boesch
2018 – Keri Montoya
2017 – Dr. Jeremy Powell*
2016 – Don Clark*
2015 – Don Clark
2014 – Lora Haston
2013 – John Manning
2012 – Sue Sherwood
Business Services
2022 – None
2021 – None
2020 – None
2019 – None
2018 – Brad Rohrbach
2017 – None
2016 – Nathan Hernandez
2015 – None
2014 – Benita Cortez
2013 – Elaine Wunderlich-Janson
2012 – Clare Gist
Student Services
2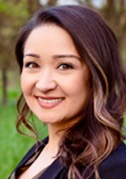 022 – Dr. Serena Arias
2021 – None
2020 – Mimi Bonds
2019 – None
2018 – None
2017 – None
2016 – None
2015 – None
2014 – None
2013 – None
2012 – None
Pupil Personnel
2022 – None
2021 – None
2020 – None
2019 – None
2018 – Dr. Anthony Martin
2017 – None
2016 – None
2015 – Tammy Aldaco
2014 – Luis Venegas
2013 – None
2012 – Diane Graziani-Orton
Curriculum and Instruction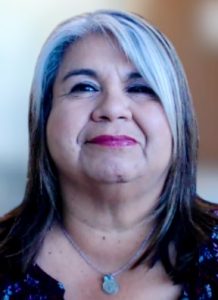 2022 – Dr. Valerie Park
2021 – None
2020 – Sarah Seymore
2019 – Regina Green
2018 – David Bowling*
2017 – Brian Hollingshead
2016 – Bobby Peters
2015 – Julie Joseph
2014 – Charlene Stringham
2013 – Pam Bianchi
2012 – Linda Bastrire
Continuation/Educational Options
2022 – None
2021 – None
2020 – Robert Gonzales
2019 – None
2018 – Michele Reid
2017 – Tim Hire
2016 – JoAnne McClelland
2015 – Anjelica Zermeno
2014 – Martha Calderon
2013 – Tony Casares
2012 – Sandi Lowe
Professor of Education
2022 – None
2021 – None
2020 – None
2019 – None
2018 – Steve Bsharah
2017 – Tara Houston
2016 – Miguel Guerrero
2015 – Terri Martindale
2014 – None
2013 – Donald Wise
2012 – Dr. Scott Meier
Retired Administrator (Volunteer Service to ACSA)

2022 – Bill Black
2021 – None
2020 – None
2019 – None
2018 – Beverly Thompson
2017 – Gary Bray*
2016 – None
2015 – Dave Tonini
2014 – Terry Wolfe
2013 – None
2012 – None
Technology Administrator of the Year
2022 – None
2021 – Kelly Richers
2020 – None
2019 – None
2018 – Regina Green
2017 – None
2016 – Kevin Silberberg
2015 – None
2014 – None
2013 – None
2012 – None
Marcus Foster Memorial Award
2022 – None
2021 – None
2020 – None
2019 – Kirsti Smith
2018 – Debbie Portillo
2017 – Terri Rufert*
2016 – Frank M. Chavez
2015 – Don Dargo
2014 – Dr. Sarah Koligian
2013 – Carolyn Kehrli
2012 – Joanna Rummer
Itzenhauser/Schlagel Lifetime ACSA Membership Award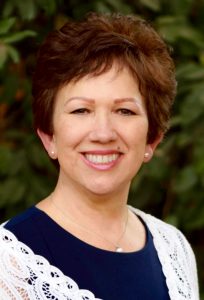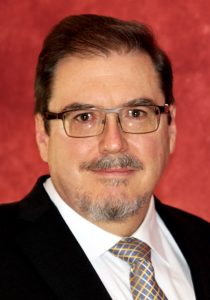 2022 – Dr. Blanca Cavazos and David Bowling
2021 – Kirsti Smith and Tony Rodriguez
2020 – Dr. Craig Wheaton, Dr. Kevin Silberberg, & Jose Morales
2019 – Jim Vidak
2018 – Dr. Guadalupe Solis
2017 – David Tonini and Dr. Christine Frazier
2016 – Dr. John Snavely
2015 – Kerruy Beauchaine
2014 – Glenda Woolley
2013 – Beverly Thompson
Robert E. Kelly Award
2022 – None
2021 – None
2020 – None
2019 – None
2018 – None
2017 – None
2016 – None
2015 – None
2014 – Richard Schlagel
2013 – None
2012 – William "Bill" Black
Ferd Kiesel Memorial Distinguished Award
2022 – None
2021 – None
2020 – None
2019 – Valerie Brown
2018 – Donna Glassman-Sommer
2017 – Dick Schlagel
2016 – None
2015 – None
2014 – Dr. Jacques Benninga
2013 – None
2012 – Michael D. Lingo
Every Student Succeeding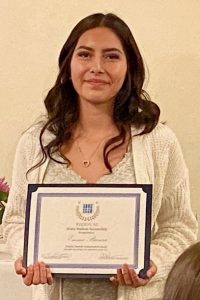 2022 – Emma Barrera
2021 – Oscar Velasquez
2020 – Americus Campos
2019 – Haley Keeling
2018 – Mickaela Valenti
2017 – Nathalie Uribe
2016 – Gabriella Santillan
2015 – Eduardo Cardenas
2014 – William Gantz
2013 – Ala Tiatia
2012 – Tiffany Jeanes
*Denotes State ACSA Winner