Train with NO Excuses and Teach with NO regrets!!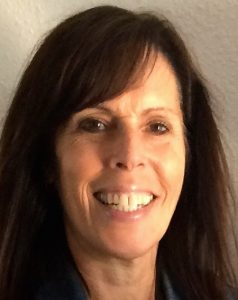 By Dr. Julie Boesch
Superintendent/Principal
Maple Elementary School District
Westside Small School Districts Collaborative just wrapped up an incredible three full days of training for over 212 Kern County educators! This collaborative is made up of a group of 14 small school districts on the west side of Kern County. The superintendents from each district meet monthly to share best practices, tour classrooms, hear presenters and find new ways to leverage resources by working together as a team. This year, with over 212 participants from the majority of these districts, administrators and special guests, the collaborative surpassed our vision of providing quality training and collaboration opportunities to teachers who often feel isolated among our small, rural districts.
We kicked off our three-day extravaganza with nationally known speaker Julie Adams who shared her expertise on brain science, cognitive growth, developing as a leader and implementing common core standards with students. That day ended with a highly engaging session from our own Joost Demoes on cultivating wonderment and excitement around the world of mathematics! We also had three incredible technology sessions including presenters from Kern County who shared their expertise on student engagement, Google and Stop Motion Film Festivals.
Our second day was an amazing opportunity to increase our skill set for supporting and teaching our English Language Learners with Dr. Jill Hamilton-Bunch. Dr. Hamilton-Bunch advanced our knowledge of teaching methods, philosophy for serving students' needs, and principles of language acquisition. Our teachers were able to collaborate and work in teams with support from an expert as we get ready to serve each of our students with high quality teaching.
To cap off this amazing training we were honored to have Dr. Joe Sanfelippo guide us on a journey through finding ways to share our story using technology. Each and every one of our schools and districts are working hard every day to serve students and Dr. Sanfelippo provided tools and encouragement for sharing the great work that we do by having students and staff create a positive social media presence – helping us tell our story. The afternoon sessions were self-selected sessions created by local area educators from across the county who guided their colleagues as they explored all things Google from tips, tricks, ideas and hacks, Slides and Docs to organizing a paper- free environment, the resources and practical application were invaluable to our teachers who eagerly participated in each session.
Helen Keller said "Alone we can do so little, together we can do so much." Together we were able to provide our teams with truly high quality learning and we can't wait to demonstrate what we have learned as we serve the students of our districts!