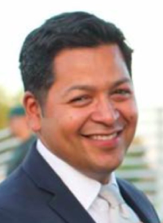 Welcome to ACSA Region 5. Our membership represents over 25 school districts within two counties serving culturally and socio-economically diverse communities. Our region is composed of two charters representing the beautiful counties of San Mateo and San Francisco.
Our two charters, San Mateo and San Francisco, are led by two individuals that know the importance of ACSA in today's education system. Jay Spaulding is the president for our San Mateo Charter. Dr. Mike Jones is the San Francisco Charter President. Our charters are here to support and respond to the needs of their respective counties. Region 5 is fortunate to have such outstanding leaders developing programs and supporting the Mission of ACSA.
The Association of California School Administrators is the driving force for an equitable, world-class education system, and the development and support of inspired educational leaders who meet the diverse needs of all California students.
Region 5 Goals:
Support both San Mateo and San Francisco charters to maximize services to members.
Increase membership to strengthen our voice as state and national educational leaders.
Increase our knowledge base by building capacity through sharing of experiences and expertise.
Continue to outreach to and recruit new membership.
I invite and encourage you to attend become active as an ACSA member with our numerous events to learn, share expertise, network and be a part of our great educational leadership organization. Our members make ACSA the leading voice of educational change.
Diego Ochoa
ACSA Region 5 State Board Member
Superintendent
San Mateo-Foster City SD