Northwest San Gabriel Valley Administrators Association
Welcome to the Northwest San Gabriel Valley Administrators Association.
Our Region 15 Charter includes Arcadia Unified, Duarte Unified, Garvey School District, La Cañada Unified, Rosemead School District, San Gabriel Unified, San Marino Unified, South Pasadena Unified, and Temple City Unified.
If you are interested in joining ACSA, complete and submit the ACSA Membership Form.
NWSGV Board
2022-2023
President-elect Rosa Guerra –
Membership Jennifer Romero –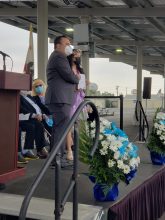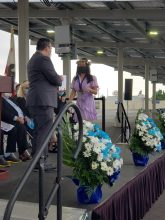 Garvey School District – ACSA'S REGION 15 LEADERSHIP AWARD
The recipient of the ACSA Leadership Award from Temple Intermediate School is Van Huynh (8th Grade).
Van is the only current EL student in the National Junior Honor Society (NJHS) this year.  She has gone far beyond our expectations this year.  She is always the first to volunteer to help with fundraising sales, project development, and clean-up.  Van has participated in every after-school project NJHS has held this year.  She stays as late as 5 pm working and has never allowed her grades to suffer for it.  Van leads by example and has a strong work ethic.  While she seems quiet and shy, Van is an observer who takes in everything she sees.  Van observes, listens closely, then takes the lead.  She takes it all in to learn from the situation, then confidently takes the reins.  Once Van is in control, she needs very little guidance and assists those around her.  Her strong work ethic, observant nature, and selfless actions make her a wonderful asset to this year's Temple Intermediate NJHS.
Garvey School District – ACSA'S REGION 15 LEADERSHIP AWARD
The recipient of the ACSA Leadership Award from Garvey Intermediate School is Havon Ha.
Havon Ha has been an extraordinary student throughout her years at Garvey Intermediate. In the Science Olympiad, she was invaluable to the success of her team. Many times, she stayed after school to work on her events building, collecting data, and then recording her findings. Although she was not immediately recognized as one of our best Science students, because of her hard work and dedication, she managed to receive the most first-place wins. During the Garvey School District board meeting, where our students were honored for making it to the state finals, Havon gave a speech, and even our superintendent, Anita Chu was impressed. At the end of the Catalina field trip, she was encouraged to say a few words about how much the trip meant to everyone. She hit a home run, in fact it was a grand slam and perfectly encapsulated how the group felt as a whole. Havon is the Opinion Editor of our school newspaper and yearbook. She hosted meetings at lunch with her peers to plan and create content for the newspaper and yearbook. Due to her collaborative nature and respect for diverse points of view, she created media projects for our online newspaper on a wide range of topics including COVID-19 concerns, Stop Asian Hate, and movie and food reviews. Havon goes above and beyond as ASB President is an excellent speaker and leader, and promotes Mustang Pride by being an exemplary student. She is respected by her classmates and they trust her to speak and advocate on their behalf. All her teachers and Garvey Intermediate staff have no doubt in their minds that Havon Ha will be a true leader of her generation.