President's Message
Welcome to the ACSA Region 8 Webpage!  In Region 8 we strive to support each member through networking, professional development, and support with the day-today demands of school administration.  No matter your location, you are probably the "lone" whatever in the building.  Isolation can cause tunnel vision and fatigue and lead to burn out. This could be your lot, but as a member of ACSA Region 8 you have access to over 900 other "loners" who would like to collaborate and communicate with YOU!  Toward this end, Region 8 focuses on conversations…Lets Talk! Our regional goals are tied to state ACSA's strategic plan and include:
Courageous conversations about equity
Crucial conversations about legislation
Compassionate conversations about support
Our co-chairs of Programs, Sheila Walters and Jenay Enna have planned two awesome Leadership Forumsfocused on equity and support.  President-Elect Adora Fisher along with other women leaders of Region 8 plan the Women's Leadership Network events, including a Women's Leadership Conference in January. Vice President of Membership, Tony Frascone hosts an Oktoberfest Scavenger Hunt, February Charter Chili Cook-off and May Legislative Update & New Member Social in collaboration with new Legislation Policy Committee representative Brett McFadden.  Vice President of Legislative Action, Anisha Munshi ensures we are all connected  with local legislators and fosters these relationships through Legislative Action Day in April.  We honor and recognize the outstanding members in our region during our annual Regional ACSA Awardsdinner in May hosted by Award co-chairs Cheryl Jordan and Joann Vaars.  Be sure to check out the Region 8 calendar for details about all these events.
New this year, Members-at-Large Brian Schmaedick and Ramis Ahrary are supporting our new Aspiring Administrators Charter as they launch their first year focused on those aspiring to be administrators.  Support for first year principals is another focus for Brian and Ramis with the support of Mentor Coordinator Iris Berke and Internal Affairs Representative Bob Lowery. Do you have the new ACSA App on your smart phone? Member-at-Large Elizabeth Brumbaugh is working to ensure that you will be able to stay connected to all our comings and goings through this App.  Be sure to click YES for push notifications.  Our Communications Chairperson, Tabitha Kappeler-Hurley ensures that these page on the ACSA website contain detailed information about the Region.
Others working on your behalf include Region Secretary Bhanva Narula, Region Treasurer Ann Jones, Region Executive Director Pat Einfalt, Past President Tanya Krause, Member-at-Large Colette Zea, ACSA State Board Members Will Ector & Eric Andrew, and Ocho Editor Ginny Fahimi.
To realize our goals each member's voice is important in our conversations about equity, legislation, and support. Stay in touch and do plan on attending Regional events so that you can maximize our membership benefits.  I look forward to working alongside and learning from each and every one of you.  Please feel free to contact me or any other Executive Board member so that we can provide the support that you need to be successful.
Lisa Andrew Ed.D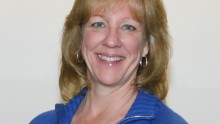 Region 8 President
Past Presidents

Honoring those who have led our region, we thank.....

15-16 Lisa Andrew
14-15 Tanya Krause
13-14 Collette Zea
12-13 Erik Burmeister
11-12 Cheryl Jordan
10-11 Glen Ishiwata
09-10 Steve Hope
08-09 Lisa Gonzales
07-08 Bitsey Stark
06-07 Joel Herrera
05-06 Tony Garcia
04-05 Mary M. Berkey
03-04 Laurel Olsen
02-03 Rhoda Wolfskehl
01-02 Ana Lomas
00-01 Jackie Horejs
99-00 Herb Wadley
98-99 Henry Castaniada
97-98 George Manthey
96-97 Jim McDonald
95-96 Pat Souza
94-95 Dennis Burns
93-94 Charles Gary
92-93 Lee Cunningham
91-92 Tim Cuneo
90-91 George Romero
89-90 Nancy Montalvo
88-89 Phil Barone