ACSA Region 8 consists of Santa Clara County, at the southern end of the San Francisco Bay Area.
It is made up of nearly 400 schools and more than 30 school districts, the largest of which is San Jose Unified. In all, it serves about 262,000 students.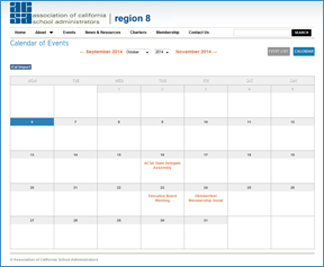 Information for our Members  |  Upcoming Events: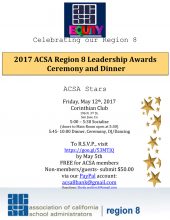 .