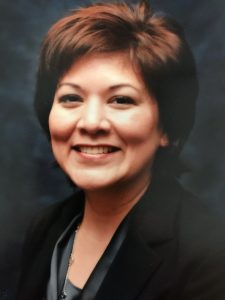 To our colleagues of Fresno, Madera/Mariposa, Merced Counties:
In attendance at today's Delegate Assembly, we received information on ACSA's legislative response to the budget proposal from Governor Newsom as it pertain to pension liabilities, Early Education, Special Education and LCFF funding.
The 2019-2020 school year has served as an opportunity for our Board to analyze the processes we use to communicate, engage and promote involvement across our region.  It is an honor to work with a group of hard-working and committed individuals.  As Executive Officers are new to their roles, I felt it was important to pause and reflect on our work during the months of December.  Our Executive Director/Consultant Camilla Sutherland plays a critical role in supporting the logistics and operations of our organization.  It has been our goal to more effectively communicate with all members of Region 9 in an effort to increase participation.  The use of our website will help to ensure that we are reaching members.
Special thanks to our Charter Presidents for working with their members to select individuals for Administrator of the Year Award and to Kimberly Hendricks-Brown and her committee for their preparation of our annual awards celebration.  We look forward to coming together Monday, February 24, 2020 at TorNino's to celebrate the work of our distinguished leaders.
All Region 9 ACSA member are invited to attend a General Session on March 23, 2020 with guest speaker Roni Habib who was the guest speaker at the ACSA Leadership Summitt in San Francisco.  The Fresno location is being finalized.  At the March meeting, we will present our region by-laws, hear from our elected representatives and be inspired by one another in the good work we do in service of our students. Be sure to save the date and invite a colleague that might not yet be an ACSA member.  Michiko English serves as our Vice-President of Legislative Action and is working with representatives across our region to prepare for the annual Leg. Action Day to be held in Sacramento on April 20, 2020.  Be sure to join us on March 23 to meet your Region 9 Board and Committee/Council representatives.
We look forward to seeing all of you and we look forward to growing our network.
Lynn Rocha-Salazar
President Region 9