Thank you to all of our partners who sponsor our region's professional development activities for superintendents, principals, and other school and district office administrators in Amador, Calaveras, San Joaquin, Stanislaus and Tuolumne counties. These include the Fall Mini Conference, CEL Fall Dinner & Workshop, General Membership Assemblies, Women's Leadership Network and our annual Spring Conference.
For more information about sponsorships: Region 7 Partner: Sponsor Levels 2023/24
IN-KIND DONORS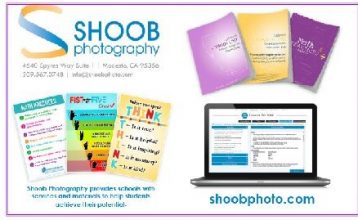 Shoob Photography
Your local photo experts from personalized portrait sessions to our hands-on service for schools, we are confident that we are the right photography company for you.  Here's how we stand out:
Multi-Generational Photography – with over 100 years of excellent service, you can be confident that you are in good hands. Our experienced staff understand the needs of our customers, clients, and students and will provide the service you expect and deserve.
Our Customer Service – matched with our no-hassle 100% money back guarantee, providing the confidence for schools to work with us and for parents to place orders time and time again.
Experienced, Professional Photographers – who transform photo day into an experience and know how to make picture day smooth, well organized, and fun! Great photography is about more than just knowing how to use a camera, it's about enjoying the moment and participating with your client.
Personalized Photo Sessions – no stiff poses here. We work with our clients to boost confidence using natural posing and a relaxed atmosphere. Choose from an array of flattering backdrop options and custom photo packages geared towards you.
No Order Forms – long gone are the days of passing paperwork from staff, to students, to parents and back again. Efficient, fast, and hassle free for all involved.
Our View First System – will give your students & families the best choice for school photos while keeping everything running smooth on picture day. No money or photo envelopes are needed at the school! Receive email updates when your pictures are available, then pick and choose the best photos using our personalized View First System.
Online Ordering – Find everything you need through our online viewing and ordering portal, from picture proofing to custom print packages.
Quick Shipping – After a parent orders, the order is printed and shipped directly to them, no more handing out photos at the school.  Easier for both teachers and parents, plus no more photos being crushed in backpacks!
Full Service Lab – our state-of-the-art production facility guarantees a quick turnaround on our products and services. All school pictures are printed on high quality photographic paper; no digital press products are ever used.
Complimentary School Services – From prescheduled time slots for a line free picture day, to our array of custom school services. We provide staff calendars, student certificates, awards, school safety posters, custom printing or banners, curriculum support materials, and so much more.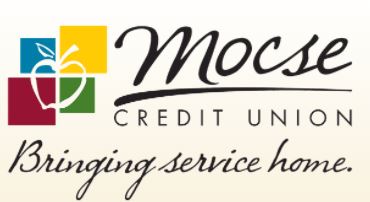 MOCSE Credit Union offers membership to persons who live, work, worship, or attend school in, and businesses and other legal entities located within Stanislaus, Merced, Mariposa and Tuolumne Counties, California. We currently have over 31,000 members and an asset size of over $300 million. We are a not-for-profit financial cooperative, owned and operated by members, to best serve members. As a member, you have an equal share in the ownership of this credit union and benefit by receiving competitive interest rates and a full range of financial products. We are proud of where we have come from and the direction we are headed in.
RUBY SPONSORS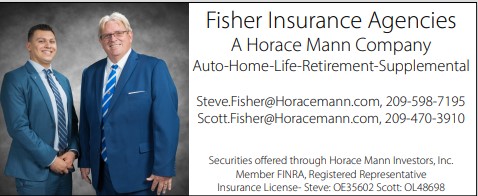 HORACE MANN COMPANY
Helping Educators Is Our Passion
As representatives of Horace Mann, the nation's largest multiline insurance company focusing on the insurance and financial needs of educators, our hearts are in serving the educational community.  We provide auto, home and life insurance, as well as retirement annuities. Our products and services are designed specifically to provide educators peace of mind – both in and out of the classroom.  We also proudly support the work educators do in the classroom every day  with a variety of resources and support programs.
EMERALD SPONSORS
For over 30 years, California Casualty's Auto and Home Insurance Program has been an endorsed ACSA Member Benefit.  ACSA members will receive a special negotiated group rate with extra benefits, such as, waving your comprehensive deductible for vandalism to your vehicle while parked at school. Computer coverage is also extended from your home insurance policy up to $3000 at home or school. California Casualty provides a Review Panel Process for ACSA to ensure member satisfaction. ID Defense is also free for all ACSA policy holders. You may visit California Casualty Auto and Home Insurance at http://www.readyforquote.com/angie for additional information.