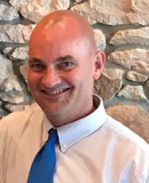 I am both honored and humbled to be representing our ACSA Region 7 membership as your president for the 2020/21 year.  I look forward to working with, and for, all members of Region 7 and doing all we can together to strengthen our ability to serve and support our administrators throughout the region.  With the leadership and guidance of ACSA Executive Director Wes Smith and ACSA State President Ron Williams, along with the energy and efforts of the full scope of leaders at the region and charter levels the year ahead looks to be positive and promising, no matter the challenges we face.
In alignment with state ACSA, our Region 7 leadership theme this school year is "Champions for Every Child."  We want to continue to create opportunities to increase the leadership capacity of our administrative teams that encompass our four counties of Calaveras, San Joaquin, Stanislaus and Tuolumne. We know that our ability to learn and grow as administrators will increase our ability to serve and support our students and all staff. We currently have close to 800 ACSA leaders in Region 7 and, as we enter the 2020/21 school year, we have the potential to add more to our region team. In order to better serve our staff and students, and grow our membership, we will continue to offer high-quality and high-impact leadership and networking opportunities for our Region members.
Throughout the 2020/21 school year both state ACSA and Region 7 will be offering outstanding opportunities to engage, learn and grow. There will be numerous events, trainings, academies, and conferences for our members that will benefit all who are involved. Region 7 will be offering a mini fall conference, women's leadership summit, spring conference, professional development events, General Membership Assemblies, and the CEL (Classified Educational Leaders) dinner. I strongly encourage our members to participate in these events and also to bring another administrator with you as a way to enhance our current collaborative endeavors and to empower future leadership.
Our 2020/21 goals include increasing our current membership, creating opportunities for our members to be both charter and region leaders, increasing attendance at all professional development opportunities and to continue to strengthen our capacity to serve our students.  As leaders, the demands of our profession are significant and the challenges are profound.  Our students deserve the very best and it all starts with us, as the leaders of our classrooms, schools, and districts.
I believe relationships and collaboration are the key to a successful leadership role.  Strong relationships create stronger opportunities to make significant impacts for our students and staff. Leading together we can be better, we can do better. Working together as an ACSA Region 7 Team we have the opportunity to make a profound difference for all we work with, and all we work for.
I look forward to a phenomenal year and I can't wait to see you at all of the engagement and growth opportunities to come throughout the year.
Mark Campbell
ACSA Region 7 President (2020/2021)