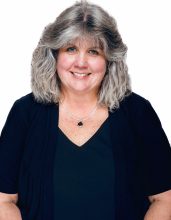 Challenge Accepted: Courageous and Effective Leadership for Equitable Student Outcomes!
We Are ACSA
As leaders we join ACSA for many reasons: the community of leaders, learning in new ways, advice from legal representatives, service through charter, region and state opportunities and legislative support. Each of us represents diverse reasons why ACSA is at the core of our administrative journeys. I am pleased to start the year as President of Region 7. I joined ACSA for professional development, and I stayed in ACSA because of the caliber and community of the leaders I have met along the way! What is your story?
                                        It's not a question of IF you will need a network of support during your professional career but a matter of WHEN you will need it. ACSA's professional learning                                                opportunities, networking and legal support are just some of the great benefits to this AWESOME organization.  Having an ACSA family that supports and                                                        advocates for kids and takes care of their own is something I will always be part of. – Veronica Miranda
Building Leadership Capacity
What fond memories I have of the opportunities afforded me through various ACSA trainings. One nugget learned at the 2012 ACSA Summer Institute for new principals was to find my "principal person." So, I say to all of you, reach out to another person who has the same or similar job as you and develop a partnership with them that is built on confidential trust. As a new principal, I found my person and we learned to work out various struggles over the years to improve both our attitude and our skill as administrators. Now as an Assistant Superintendent in HR, I not only have my person, but I also reach out to new administrators as a trusted advisor. Wherever you are in your career journey, I challenge you to be both the leader and the learner.
Recognition
Understanding how the brain works is imperative to leadership. We all know about a fixed vs. a growth mindset, and neuroscience tells us that humans naturally have a negativity bias. In order to improve this bias one must become curious about the self-doubt or anxiety that comes and instead gently move towards thoughts of gratitude.  This, in turn, produces new positive neural pathways in the brain. One way to garner positive thinking is through recognition; so, let's celebrate a couple of recent Region 7 award winners who will be honored at the Leadership Summit Nov. 2-4, 2023:
Nate Diamantine, ACSA state award winner, Elementary Co-Administrator of the Year, Assistant Principal, Patricia Kay Beaver Leadership Magnet, Ceres USD
Cayla Alvarez, ACSA Region 7 representative to the state for Every Student Succeeding, Senior at Mountain House High School, San Joaquin Charter.
I am truly excited about the opportunity to connect and explore potential collaborations or partnerships with you. Please do not hesitate to contact me if you are ready to serve in ACSA  Region 7. I believe that together we can achieve great things. I look forward to working together and contributing to shared success for ACSA Region 7. Thank you for your support; I am enthusiastic to embark on this rewarding journey with you.
Sincerely,
Deborah Rowe
Region 7 President