[youtube]https://youtu.be/K-MP8hdoBR8[/youtube]
Poway student finds redemption after prison
His fall from grace is difficult to comprehend. Rodney Lacanienta had a self-described "good and normal upbringing." He grew up in a two parent household with a loving family. Rodney Lacanienta was not lacking for anything or anyone. But somewhere along the way, something changed that sent Rodney on a downward spiral.
"It started when I was around 13 or 14," Rodney said. "I got jumped in a gang. Started smoking weed. Started drinking a lot of alcohol. Stealing cars. Then I got into drugs heavily. And I just liked that feeling. I did crystal meth. That first feeling was just the rush. And I was just chasing it ever since then. It wasn't a cheap drug. At 14, we don't have jobs or anything so we do what we gotta do to get money. I stole cars. I robbed drug dealers. I robbed people that loved me because that was the easiest one."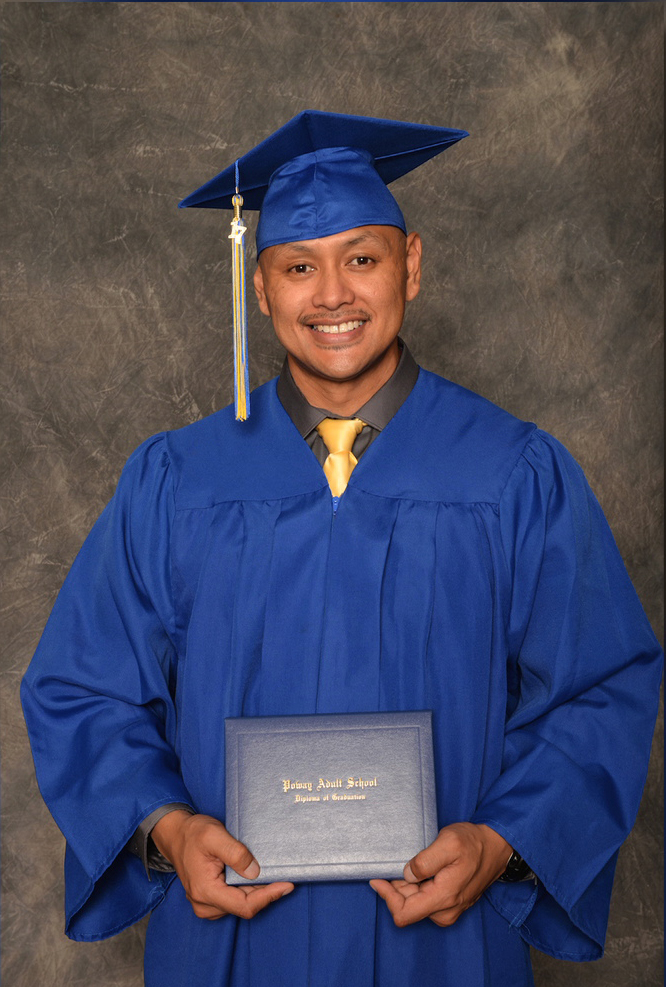 Rodney says he's been arrested more times than he can remember.
"I've been to all the jails in San Diego and all the jails in Nevada," he said.
After two stints in prison in Nevada, Rodney was released in 2015. It had been eight years since he made contact with his family. When asked how he could explain the lengthy estrangement, Rodney chalked it up to fear and disappointment.
"I love my family," he said. "I love my mom and dad so much that when I'm on drugs, I don't like them to see it. I don't want to be around them. So as long as I'm on drugs, I stay away. It just hurts me for them to see me all strung out and messed up. So I just stayed away. Because of my embarrassment, I would never have the energy or the power to even call or reach out and call them."
Rodney called his mom and said he was ready to return home to San Diego. His parents welcomed him with open arms. But his father had one rule: Rodney needed to return to school and earn his diploma.
"I would not tolerate him being with me and not doing anything," Jose Lacanienta said. "I'm not going to have him languish, watching TV all day and do nothing."
Rodney enrolled in Poway Adult School where he quickly excelled as a student.
"He was so eager to make a change in his life," Poway Adult School teacher Johanna Reynolds said. "And to just finally finish up his education. He knew what he wanted to do. And he did everything he could to do it well. So he took pride in his work. And he took pride in his choices to make a better life for himself."
Rodney initially feared he would struggle going back to school. But he credits his teachers for his success.
"I just felt like I could do this," Rodney said. "They made me realize my potential. And they gave me so much encouragement and it became a reality for me."
On Aug. 2, Rodney graduated from Poway Adult School and plans to pursue a college degree in theology in hopes of becoming a faith-based counselor.
"It doesn't matter how far gone you are," he said. "You can always pick up the pieces and succeed if you want to. It's not going to be easy. I can tell you that. But if you want it, you can have it."