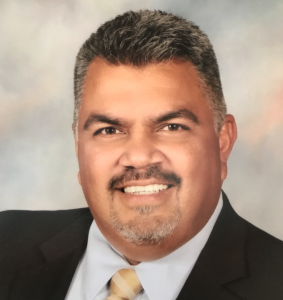 We would like to welcome you to the new school year. I want to begin by thanking, Kim Phifer, our past president, as well as our other ACSA colleagues for their leadership at both the region and state level. I am humbled by the opportunity to serve San Diego and Imperial counties as President for the next two years.  I look forward to furthering ACSA's vision and goals alongside you.
This year is clearly one that will call for flexibility and adaptation in how to go about educating students. Now more than ever, our communities and families, are looking to us to lead in ensuring that all students have access to a quality education.
Region 18 and State ACSA is here to support you. I encourage you to reach out, learn, and take advantage of all of the benefits ACSA has to offer.  I ask that we to continue to lean on each other to do what is best for our students, our school staff, our leaders, and our region.
Let's have a great year and May God Bless you all.
Juan Cruz
President
ACSA Region 18
Superintendent
Heber Elementary School District
Heber, CA 92249