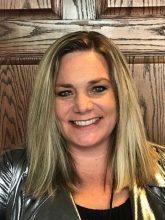 I am both honored and privileged to be representing our ACSA Region 7 membership as your president.  I am very excited about the great opportunity we have this coming year as an organization.  Under the leadership and guidance of our current State Executive Director Wes Smith and California State President Linda Kaminski, ACSA's voice has never been louder.
In alignment with state ACSA, Region 7 goals this school year are "Lead Well, Equity and Excellence".  Our continued growth and learning will pay huge dividends for the 260,000+ students in Region 7.  We want to "lead" local educators and students covering our four counties of Calaveras, San Joaquin, Stanislaus and Tuolumne. We currently have close to 700 ACSA "leaders" in Region 7 and at the beginning of the 2019-2020 school year; we have the potential to add more to our association. In order to serve our students and grow our membership we will continue to offer outstanding leadership and networking opportunities for our Region members.
Throughout the 2019-20 school year both state ACSA and Region 7 will be offering outstanding "inspirational" events, trainings, academies, and conferences for our members. Region 7 will be offering a mini fall conference, women's leadership summit, spring conference, professional development events, General Membership Assemblies, and the CEL (Classified Educational Leaders) dinner. I encourage our membership to participate in these events and I urge you to bring another administrator with you as a way to empower and promote our future leadership.
Our 2019-2020 goals include increasing our current membership, empowering our membership to be both charter and region leaders, increasing attendance at General Membership Assemblies, and continue to serve our students of California.  As leaders, I want to encourage you to continue bringing 100% of your passion, energy, enthusiasm and heart to our students.  Our students of California deserve the very best and it all starts with us, as the leaders of our classrooms, schools, and districts.
I believe relationships and collaboration are the key to a successful leadership role.   One of my favorite quotes sums this up.  "Great leadership usually starts with a willing heart, a positive attitude, and a desire to make a difference," – Mac Anderson.  Involvement in ACSA will challenge you and truly change your life.
Have a wonderful year!  I look forward to seeing you at our future events!
Jennifer Backman
ACSA Region President (2019-2020)