News and Announcements

Nominations for 2020 ACSA awards are due January 16th!
Know an administrator who deserves recognition for excellence in their field? How about a student who is succeeding despite the odds? Nominate them for one of ACSA's special awards, Administrator of the Year or Every Student Succeeding.
You're invited to the Women's Leadership Breakfast!
ACSA Region 14 invites you to join your colleagues for a morning of professional learning, and network opportunities. Attendees will hear from Dr. Melissa Moore, Superintendent, El Segundo Unified School District. The Women's Leadership Breakfast will be on Wednesday, January 29th, at 7:30am, at The Mayne in Bellflower.
Dr. Erin Simon for ACSA State Vice President
Dr. Erin M. Simon ELEVATES and motivates those around her to succeed. With a background in education and public service, Dr. Simon is committed to ELEVATING equity for "each student" and advocacy for ALL public schools, including those in rural areas, and increasing the professional learning and professional development opportunities of Association of California School Administrators' (ACSA) inspired educational leaders. In essence, Dr. Simon is fully committed to meeting the unique needs of all California students and their educational leaders. Show Dr. Simon your support by visiting her Facebook page!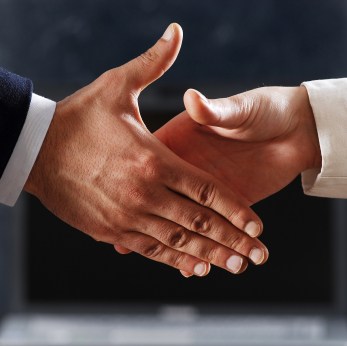 Become an ACSA Mentor or Protege!
ACSA's Mentor Program is a free service that connects experienced mentors with proteges who are seeking support. If you are interested in serving as a mentor or a protege, click on the bubble below for more information.
Career Support
Looking for a great job? Hoping to find a stellar applicant? ACSA is here to help, whether you want to kickstart your career in school leadership or fill open positions in your district.
Wherever you are in your career, we want to help you move forward and upward. Find out how the services and programs ACSA offers both members and nonmembers can work for you.
Networking
The Association of California School Administrators is the largest umbrella organization for school leaders in the United States, serving more than 17,000 California educators.
ACSA's top priority is advocating for public school students in kindergarten through grade 12, as well as adult learners. Our mission is to be the driving force of education in California and beyond.
Structured through more than two dozen job-alike and issue-oriented councils and committees, a board of directors, as well as a leadership assembly, ACSA focuses on school leadership and education policy issues at the state and federal levels.
Awards
One of ACSA's priorities is to ensure that school leaders are recognized for their excellence. Through our annual awards program, we honor students, administrators and community organizations for their achievements and their dedication to public education.
Nominations forms are available in fall for the following year's program, due to each region by its deadline. The regional awards committees meet to select their nominees for the state awards in December and January, and the state committee convenes in spring to select that year's recipients. This year's honorees were announced in March, and will be featured in EdCal articles throughout summer and fall and honored at the Leadership Summit in November.
Membership
ACSA recognizes the unique needs of our members and we know that your time is at a premium. Whether you are a seasoned administrator or just starting out, ACSA works for you.
Get protection. Your ACSA membership includes professional liability coverage for $1,000,000.
Grow professionally. Members have access to discounted continued learning opportunities.
Network. Expand your resource base and reach out to colleagues across the state.
For more information on your member benefits or on joining ACSA, visit state ACSA at www.acsa.org/membership.