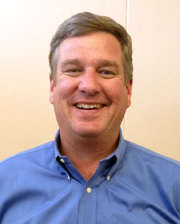 Welcome to ACSA Region 5. Our membership represents over 25 school districts within two counties serving culturally and socio-economically diverse communities. Our region is composed of two charters representing the beautiful counties of San Mateo and San Francisco. This year I am excited to serve as Region 5 President during 2014-2015 with three major changes in public education with implementation of Common Core State Standards, a new Local Control Funding Formula, and Local Control and Accountability Plans.
Our two charters, San Mateo and San Francisco, are led by two individuals that know the importance of ACSA in today's education system. Molly Barton is the president for our San Mateo Charter. Caroline Satoda is the San Francisco Charter President. Our charters are here to support and respond to the needs of their respective counties. Region 5 is fortunate to have such outstanding leaders developing programs and supporting the Mission of ACSA.
The mission of the Association of California School Administrators, the driving force of education in California and beyond, is to ensure the creation of communities of learning and teaching that serve both the aspirations of individual students and the greater good of society, through this unique and indispensable coalition distinguished by:
bold and authoritative advocacy;
dedication to the highest personal and professional ethics;
inspirational networks of discovery and sharing of knowledge;
mutual commitment to excellence; and
universal accessibility to learning.
2014-2015 Goals:
Support both San Mateo and San Francisco charters to maximize services to members.
Increase membership to strengthen our voice as state and national educational leaders.
Increase our knowledge base by building capacity through sharing of experiences and expertise
I invite and encourage you to attend become active as an ACSA member with our numerous events to learn, share expertise, network and be a part of our great educational leadership organization. Our members make ACSA the leading voice of educational change.
Jay Spaulding, Ed.D.
ACSA Region 5 President 2014-2015
jspaulding@ssfusd.org
650-678-7664 (cell)