Adult Education Administrator of the Year: Growing a learning community
reprinted from the August 20, 2012 edition of EdCal
The ultimate goal of anyone working in education is to prepare students for the future. This is true both for those who work with children and those who work with adults in the nearly 500 adult schools across the state.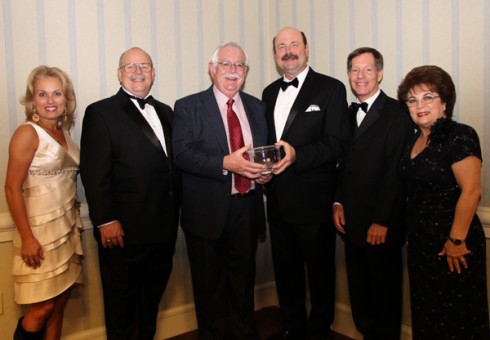 One ACSA leader who is dedicated to preparing adults for their futures is Larry Teshara, director/principal of the San Mateo Adult School. For his efforts, he has been named ACSA's 2012 Adult Education Administrator of the Year.
Teshara, who has spent the last 15 years in adult education, is known as a student-oriented educator with the ability to develop a strong community of learners among students, teachers and staff. In fact, he said it is the school community that has led to success in his own career.
"I receive this award on behalf of a great faculty and staff of 125 dedicated professionals," he said. "Any time you are recognized by your peers it is a great honor. The opportunity to network with California's leading educational leaders has been most fulfilling."
San Mateo County is one of the most diverse in the state; in fact, K-12 schools no longer have a majority ethnic population. As a result, the adult school's largest program, English as a Second Language, served more than 5,000 students last year. Students come from more than 90 countries, speaking more than 60 native languages.
"Our school has grown and prospered and is viewed as one of the state's leading adult schools," Teshara said. "Our school is where these students find the way to better themselves and become productive parents, workers and citizens."
Teshara said a recent visitor wrote the following about San Mateo Adult School, which he calls a "beautiful tribute" that makes his staff very proud: "This is where the rubber meets the road; where students from all walks of life get the affordable help they so desperately need to support their families and the community. The caring America these students are experiencing locally is the America they share with others globally. It is not an overstatement whatsoever to say that this school promotes both world peace and local stability."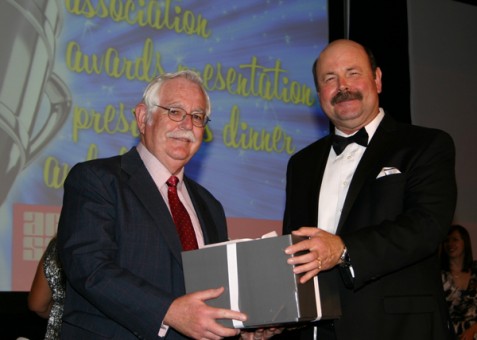 Teshara said one of the highlights of the job is the ability to interact with students and staff.
"It is great to come to work in such a positive high energy environment, where students are eager to learn and staff is passionate about their mission," he said.
The greatest challenge Teshara faces is the lack of a dedicated funding stream for adult education. As adult education budgets are reduced or eliminated, many schools have been closed statewide, and those that remain open are forced to do more with less.
"Finances are our number one challenge," Teshara said. "There is no shortage of eager learners, dedicated staff or local support. State resources to support our effort is the challenge. Given the crucial nature of our mission, lack of support for adult education portends a bleak economic future for many, if not all of us. I appreciate ACSA's continued support of adult educators."
Teshara said he learned the value of public service from his parents, who came from different immigrant backgrounds, neither with a high school education. His father was a natural with young people and was active in Scouting and youth sports. He was a milk deliveryman and after completing his route began working with the community.
"Only when I came to the adult school did I really connect with my own roots," said Teshara, who himself is involved with the Boy Scouts of America. "Service to others was modeled daily, and I always thought being a teacher would be a great way to serve others and stay young too!"
Teshara knew from an early age he would enter the field of education.
"I knew I loved working with young people and that would be my career," he said. "Adult education was not on my early radar but easily became something I am very passionate about. I feel my career has been guided and, second only to family, is my greatest blessing."
Teshara began his career as a teacher/counselor in San Bruno ESD in the late 1960s, moving onto the San Mateo Union HSD in 1972. There, he served as teacher/counselor, assistant principal and principal before taking his current position in 1997.
He also gives back to his profession by serving as adult education representative on the San Mateo County Workforce Investment Board and board member for the California State Consortium for Adult Education.
"After 10 years as a teacher and counselor, I realized I could increase my sphere of influence through school leadership," he said. "I was mentored by several colleagues and began as a high school assistant principal, joining ACSA shortly thereafter."
Teshara said ACSA has been a crucial career partner over the years. He has served in several leadership roles in ACSA at both the region and state level, including serving on the state Board of Directors from 2006 to 2011, president of Region 5 and his current position, Region 5 vice president for legislative action.
"ACSA has been a very important part of my professional career and provided numerous growth opportunities through leadership, professional development and networking," he said. "My five years on the ACSA state Board of Directors was a major highlight of my professional career."
Teshara will be formally honored, together with all Administrators of the Year, during ACSA's Leadership Summit, Nov. 8-10 in San Diego. To register, visit www.acsa.org/leadershipsummit. Access photos of the award recipient at www.flickr.com/photos/acsaevents.