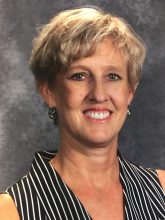 Dear ACSA Colleagues,
It is my honor to serve Region 15 as its president for the 2019-2020 school year. As a member of ACSA since 2004, I have benefited immensely from the organization's membership through scholarships, academies, workshops, conferences, legislative action, and its extensive network available to all.  Most of all, ACSA has allowed me to learn and grow along side many knowledgeable colleagues from all over the state that I now call my friends.
This year's theme is Leadership: Celebrate the journey.  The start of a new year is always exciting and filled with new adventures and new challenges.  As leaders, we learn and grow from those adventures and challenges as we take this journey year after year.  We will spend the year sharing experiences, making our organization stronger and celebrating Region 15's amazing and talented leaders!    Feel free to contact me anytime.
Sincerely,
Julie Olesniewicz, Ed.D.
President, ACSA Region 15