ACSA has remained committed to delivering professional development opportunities during perhaps the most difficult time to be a school administrator in our lives. That's why ACSA has pivoted to offering online virtual events such as our Personnel Institute, which will be held Sept. 29-Oct. 1, 2020.
Now more than ever, this opportunity for HR administrators to hear the latest information on laws and regulations governing school employment in California will be crucial for supporting human resources departments in the coming school year.
ACSA's Human Resources Council plans this annual institute, which is ideal for both newcomers to the field and veterans. The council works closely with legal firms and ACSA's Governmental Relations department to program this event with the latest and best resources for HR administrators.
With the utmost concern for the health and safety of ACSA members and the communities they serve, this event will be held online for the first time ever. Over two days, participants will hear from presenters and be able to ask them questions during breakout sessions. Panels from attorney experts will offer up-to-date information on the hot topics pertaining to HR. There will also be a virtual coffee hour and other networking opportunities to meet HR administrators from districts across the state. On Tuesday, Sept. 29, there will be a special one-hour workshop for new HR administrators.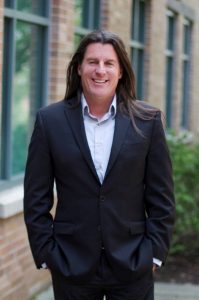 On Thursday, keynote speaker Dr. Troy Hutchings, Research Chair for Education at the University of Phoenix. Hutchings is a researcher, teacher and speaker on a national level in the areas of teacher sexual misconduct with students, educator decision-making, and the professional continuum-of-responsibility associated with a framework for an ethical and legal teaching practice. 
HR administrators and those interested in the area of Personnel can learn more about  this important professional development opportunity online at: https://cvent.me/ZQzXP0
We hope you will consider joining ACSA's Personnel Institute September 29 – October 1 and gain valuable information you will be able to implement immediately.
Your ACSA Region 14 Team