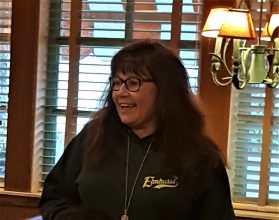 ACSA North Ventura Charter is proud to recognize DEANNA BACZEK as its 2020 Leadership Matters Award honoree.  Deanna is in her second year as the North Ventura Charter President and is the Principal of Elmhurst Elementary School in the Ventura Unified School District.  Deanna exhibits the qualities ACSA expects in outstanding leaders and NVC is lucky to have her leading our Charter.
In this time of "social distancing" we may not have the opportunity to recognize her at an awards event, but we in NVC are so very proud of Deanna and the outstanding leadership she has provided to our Charter.
Congratulations Deanna!