This year, your board of directors has endeavored to liven up our events two ways:
Adding two additional but "informal" fun socials to the more formal all and spring socials we do each year.
Bring in interesting and relevant guest speakers to each of our Region Leadership Assemblies to supplement the regular business items discussed.

The first informal social of this academic year was a Paint Nite held on Saturday evening February 2 at the Purple Easel in the Rancho Cucamonga area. The Purple Easel is a place where groups learn to paint a pre-selected picture via instructions by an actual artist. Our theme was "Modern America," which was a rather surrealistic rendering of the American Flag. We each learned to mix our colors and cover our canvasses. No two were alike, as you can see from the photos below. The worst of the bunch was the one from our Region Consultant Bill Olinger, who by his own admission can't even draw a stick man.
Our instructor was a "colorful" character named Yoshi. Yoshi provided a lively backdrop of groovy tunes. This was a BYOB event, which might explain the wacky singalongs the group did to the music. Don't believe it? Click here with your speakers on for a sampling!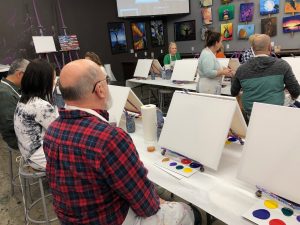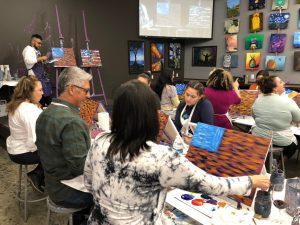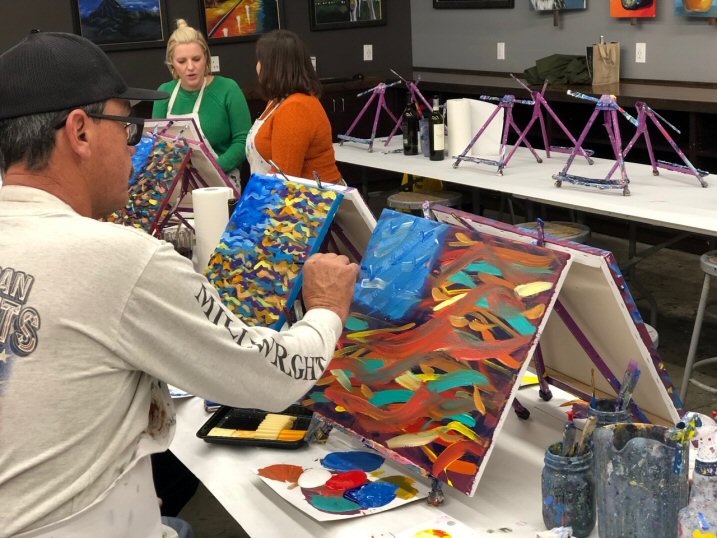 The next event is scheduled for April 4 at the Oak Hills Brewery atop Cajon Pass. More info later!