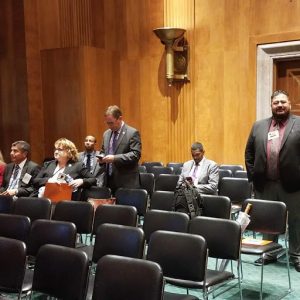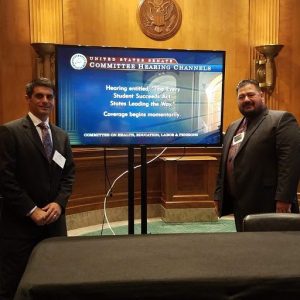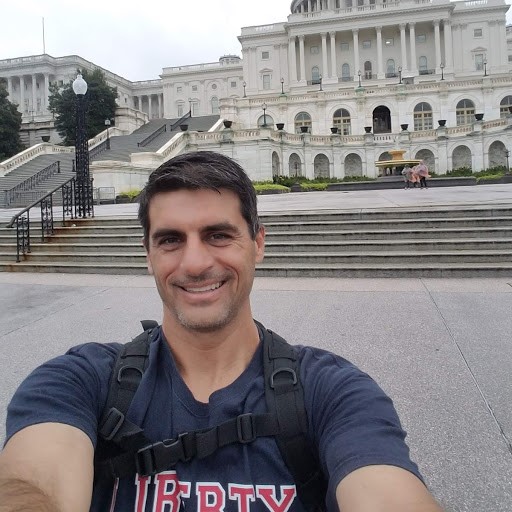 Region 12 executive board members Dana Carter (VP of Legislative Action) and Dr. Ryan Rubio (VP of Committees/Councils) represented us at the annual NASS conference in Washington, D.C. in September, joining other ACSA leaders in the state in doing so. Here is their report:
On September 23-25, 2018 the National Association of School Superintendents (NASS) and the Association of California School Administrators (ACSA) held their 2018 Leadership and Advocacy Conference in Washington D.C. California was well represented at this conference including our own Region 12 members Dr. Ryan Rubio and Dana Carter.
Former West Virginia Governor Bob Wise kicked off the conference. He highlighted data, showing that 99% of all new jobs require some form of post-secondary training. He spoke about the connection between research, policy (politics) and practice and how all three are necessary to educate our students and how the current federal interpretation of the Every Student Succeeds Act (ESSA) is providing schools throughout the nation with opportunities that were not present with No Child Left Behind. The conference continued with presentations that focused on how ESSA can support states to close the opportunity gap and a panel discussion about ESSA implementation.
In addition to the focus on leadership, conference participants were able to hear from and ask an expert panel about the potential impact of the 2018 mid-term elections on Congress and education. This helped prepare us as we planned for upcoming meetings with members from the House of Representatives.
Dr. Rubio and I attended the Senate House, Education, Labor and the Workforce Committee Hearing for "The Every Student Succeeds Act: States Leading the Way." We were encouraged, as much of the focus for the committee hearing was to continue to allow states local control and to prevent federal funding for the purpose of purchasing firearms for teachers and school administrators. During our meetings with  Representative Pete Aguilar and Representative Cook's staff we advocated for all students. We thanked them for supporting education and requested continued support by fully funding ESSA, increase IDEA funding and infrastructure funding. We asked that DACA be codified into law. Ryan and I were able to share stories of how rescinding the DACA program has negatively impacted not just our students, but our schools and communities. We were also able to discuss school safety and concerns regarding arming teachers and administrators. We shared how using funds for this purpose in this manner will detract from other safety initiative as well as professional development opportunities for staff.
Dr. Rubio and I want to thank our Region for allowing us to represent our students and their needs at our Nation's Capitol as part of the NASS & ACSA delegation.
Dana Carter, ACSA Region 12
V.P. Legislative Action