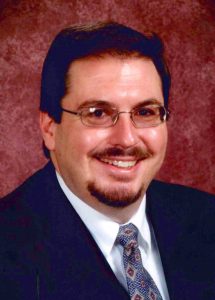 A message from David Bowling,
President, ACSA Region 11
     It is my sincere pleasure to serve Region 11 as its president during the 2016-2017 school year.
     My involvement with ACSA at both the charter and region levels has been one of the most rewarding experiences I have undertaken over the course of my career in administration. Serving as a public school administrator can, at times, be a confining and isolating position leaving very little time for meaningful engagement in the profession outside the school or office. This isolation confines creativity and inspiration that can be so very powerful in conducting the daily administrative responsibilities and difficult problem solving required in the ever-changing political landscape of educational administration.
     Over the years, my participation with ACSA has granted me many opportunities to expand my professional network with job-alike colleagues to discuss how others are handling the challenges and pitfalls facing administrators in public education. I continue to grow personally and professionally from my involvement in ACSA, and look forward to helping others enjoy the same benefits by becoming participants within the organization.
     If you haven't been to an ACSA Charter or Region meeting, I strongly encourage you to come for meaningful fellowship and professional interactions. If you are already involved in ACSA, I encourage you to bring along an associate to your next charter meeting who might benefit from increased engagement with the organization. If you are a quiet ACSA member and are looking for ways to become more active, please do not hesitate to contact me or your local charter president.
     Region 11 and its member charters work together for the benefit of all members, as well as the students and families we serve. We hope to see you soon!
David M. Bowling
President, ACSA Region 11
661-758-7100